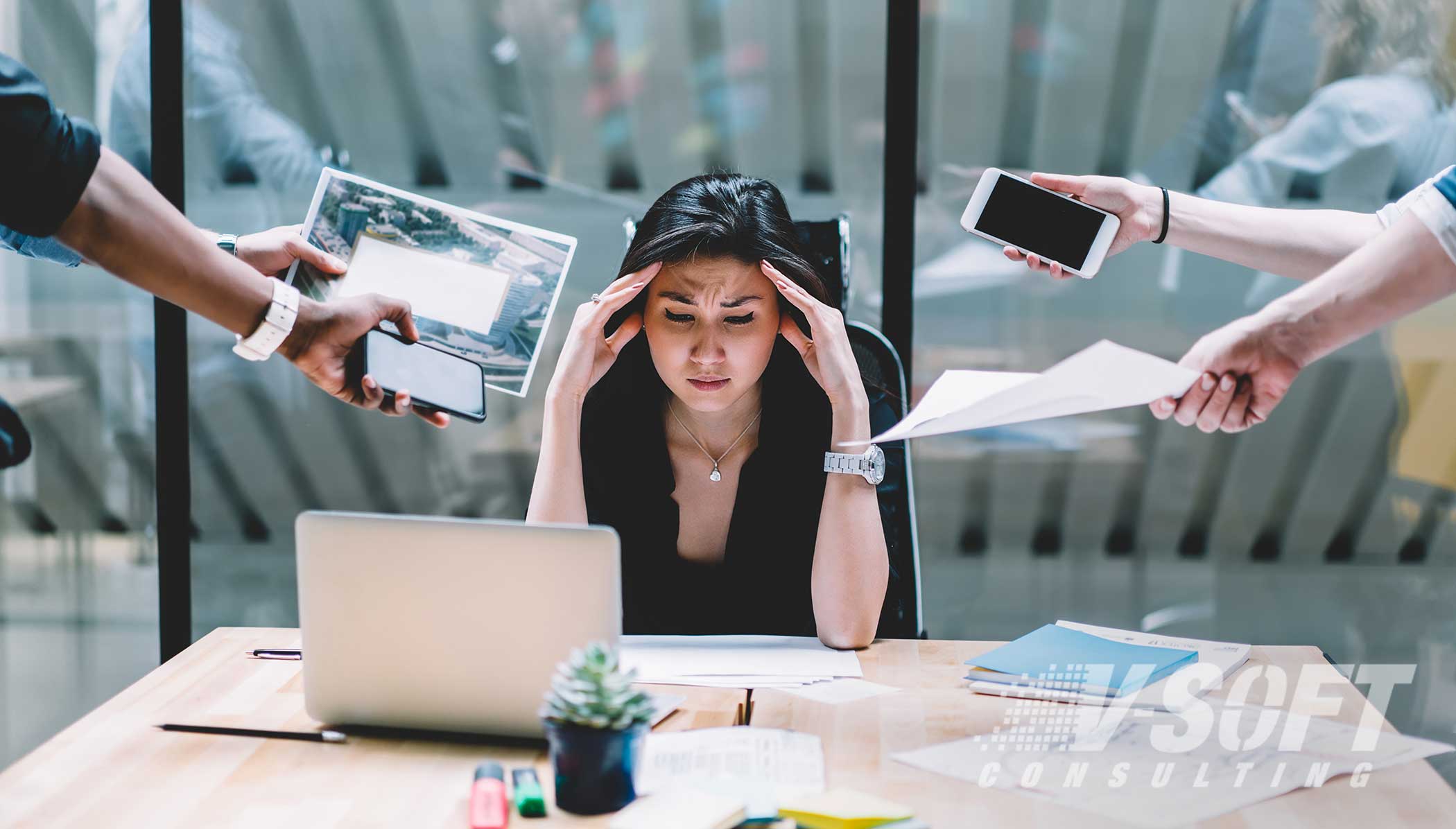 As many companies are seeing the light at the end of the tunnel for what we all hope is the winding down of one of the most challenging times in recent history, there are many things we can learn. We know change is inevitable in any business whether it be mergers and acquisitions, layoffs, or a world-changing pandemic. Being able to lead and navigate through chaotic times is essential for business leaders who not only want to survive but take chaos as an opportunity to get ahead. Here are a few tactics I used when leading V-Soft through times of chaos.
Use Chaos as an Opportunity to Gain the Edge
In times of chaos, it's important to remember that other people are experiencing their own level of difficulties. Use an empathetic approach when working with teams, clients, vendors and really anyone you meet. Make sure to ask, "how can I help?" On the client level, it shows you're willing to learn about the problems they're experiencing. At V-Soft, we recognized the need to create new ways to get the same work done and even uncovered technological innovations to help our clients and our company get back to a new normal of work.
More importantly, empathy is required on a widespread internal level. At V-Soft, we made sure to send out small gifts to our employees throughout these times to make sure everyone felt valued and heard. As well as hosted virtual town-halls to answer any questions employees had. In fact, as we look to 2022 we are continuing this approach to make sure all of our teams know they are appreciated despite distance or work from home isolating that can detach workers from their teams.
Maintain Resilient Operations with Clearly Defined Process
If your company is saddled with inefficient processes in normal times, just wait how bad those processes will hinder you in times of chaos. Businesses must maintain and continuously address any cost-heavy or inefficient workflows. This will be a lifesaver when you need to fall back on bare bones operations, especially if personnel or additions cost-cutting measures take place.
I have learned for the future that before chaos strikes, these tactics should be in place throughout your organization. Not only will these help you when the next crisis arrives, but it will make your company a more effective engine of efficiency.
Implement automation in appropriate processes
Understand which departments aren't efficient or are bureaucratic and not accountable
Create a culture of transparency and clear communication
Create a culture of Innovation and Collaboration. If it's truly an unprecedented time, your team should feel comfortable brainstorming solutions and feel empowered to act on those solutions.
Accept Uncertainty, But Take Full Responsibility for Your Results
Yes, times of uncertainty make everyone's job harder, but these circumstances should not be an excuse for poor results. You must work harder to maintain results in times of chaos. Successful leaders adapt a mindset that whatever chaos is happening, it should be no excuse to impact your goals and growth. The goal should be to focus on maintaining steady growth each year, not monumental growth from trying to jump on every next big opportunity or trying to make radical changes.
As a leader, this time of chaos will keep you in a continuous state of being uncomfortable as you must work even harder to maintain the same results you had in simpler times. You should have high expectations of yourself and the leaders around you.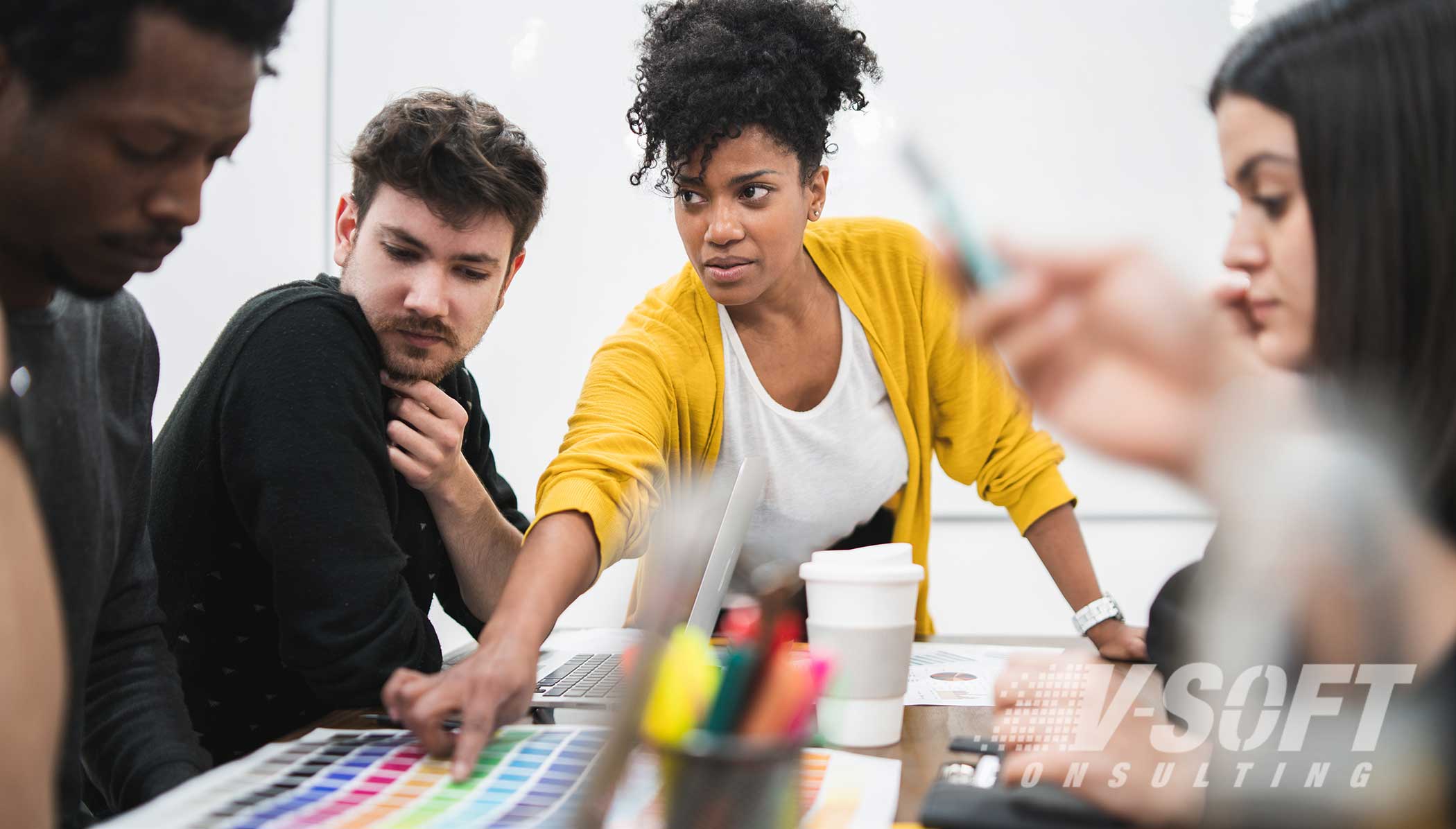 Keep Your Purpose Top of Mind
All this is easier said than done, but what can make these tips easier to manage in times of chaos is remembering your purpose. What is the "why" behind your business? That doesn't disappear during chaotic times. A strong "why" can keep you and your teams centered.
At V-Soft, our mission and values are to provide innovative solutions to complex businesses challenges. (more about us here) Guess what becomes even more complex during times of uncertainty? Business challenges! I am thankful to share that while we had our challenges, V-Soft was able to build a stronger foundation in 20202 and moving through 2021 we are back to our momentum of growth. This was not an accident but an intentional effort by our leadership team to care for employees, be agile and adjust quickly, and partner with leading companies like ServiceNow, AWS, UIPath, SoftwareAG, and Salesforce to name just a few.
Lasered in on your primary purpose as a company and leaders will align your company's teams to drive toward common goals. Uniting more than dividing which is a big challenge with the hybrid-work force and often many become disconnected from the company and their teams. This will be apparent to clients that your focus on innovation combined with clear vision is a company they wish to align with. Best of luck on your journey and let us all always keep in mind, our businesses are our people and placing people first should be the primary vision as a foundation of your stability and growth.
---
About the Author – Purna Veer
Purna Veer is a nationally recognized entrepreneur and technology thought leader. As the founder and President of V-Soft Consulting, Purna has led the company from its humble beginnings to over 1,200+ global employees and is recognized as a leader in the field of IT services. Learn more in his President's Corner here or connect with Purna on LinkedIn.