While growth through acquisition is nothing new to the strategy of growing business, the long term success of any M & A is the real challenge. In my experience identifying a good match to grow your business may seem obvious at first but often the ability to know the true DNA of a business being acquired is rarely discerned accurately pre-acquisition.Here I share what my experience has taught me and I hope it will help you to make your acquisition growth strategies successful today, and for years to come.
Seek and You Shall Find
I have been on a mission to grow V-Soft Consulting through two distinct paths. The first, looking to leading edge technology and innovative approaches spurring organic growth. The second is the topic of our article here, acquisition. But one cannot ignore the importance of an acquisition aligning with other areas of your business, your other approaches to growth. For me, it is finding businesses that complement our strategy of organic growth by leveraging geographical and existing client businesses.
I have never cared what something costs; I care what it is worth."

– Ari Emanuel, CEO of WM
That is the first step of any acquisition, what are you hoping to find? While financial alignment and performance are a foundation, one needs to look deeper to measure that which may not be in the numbers. My initial measurements for acquisitions:
Geographical footprints (complimenting)
Synergies with current and future service offerings of both companies
Strength and longevity of client base
Most importantly, the people
While the basis of an acquisition is relevant to its long term success which I will go deeper into acquisitions in an upcoming article. As for now, we'll focus on how to build success after the acquisition where the true value is held.
The Marriage
Coming together is no easy task across town, or across a continent. Truth be told, I have done it right and I have done it wrong. Our early acquisition in Madison, Wisconsin while I felt it to be a success, took three years until we got close to operating as one entity. When a couple gets married they move in together from day one, an acquisition should be not far from that path.
What I have learned is to not delay on operational merging of companies as the sooner it gets done, the better off you will be. That being said, a logical time line of communication with all vested parties is critical from clients, to partners, and especially employees. But after that hurdle is met the lesson here is:
Do not delay the operational merge of business processes and the brand merge should come soon thereafter."
Planting the Seeds of Success
Cross planting from the acquired company to the parent company is crucial. I routinely review how the best of the companies we acquire team members may make sense to integrate into existing teams in leadership. While many must stay in their localized role it is often possible to uncover opportunities for increased cross membership of teams and team leads.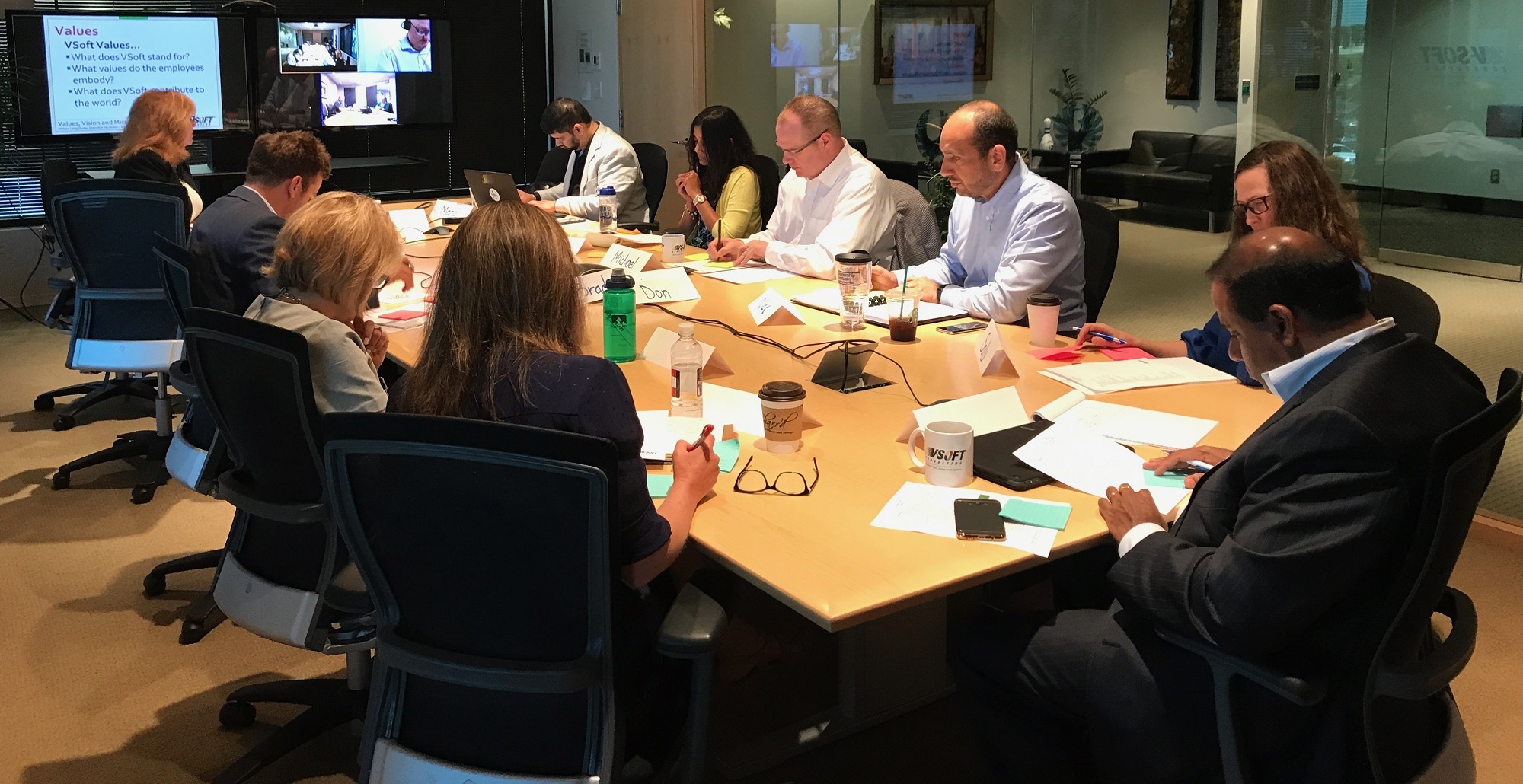 "With regards to the V-Soft acquisition of our company I feel that a positive first step in conjoining our companies included one of our initial trips to KY to collaborate as a team to formulate our vision/values/mission statement. We were different before with unique business models, values and visions but now that we've selected them together as a group, we've worked to refine our methodologies and have built a much more robust company with consistent messaging, recruiting & sales models as well as marketing/branding."
This is from Tammy Simonetti, formerly of a company acquired in early 2017 based in Harrisburg, PA. Today, Tammy is our strategic national business development leader for V-Soft and is helping more enterprises across North America understand the value V-Soft brings to companies seeking advanced tech services and staffing.
Nurturing
Cultivating the cross teams is crucial to long term success in an acquisition. At V-Soft we use transparency and global quarterly meetings that occur in person and remotely for our employees around the world. In addition, we foster and support team building efforts in each market and try to have timings where individuals can travel to our headquarters in Kentucky and participate.
This approach extends to our community efforts in fostering support of local charities and coming together as a company across boundaries to support charities wherever V-Soft employees live each day along with those clients and the people we serve. My challenge to you is to bring employees from all facets of the company in function and geographically together whenever possible for collaboration and doing good.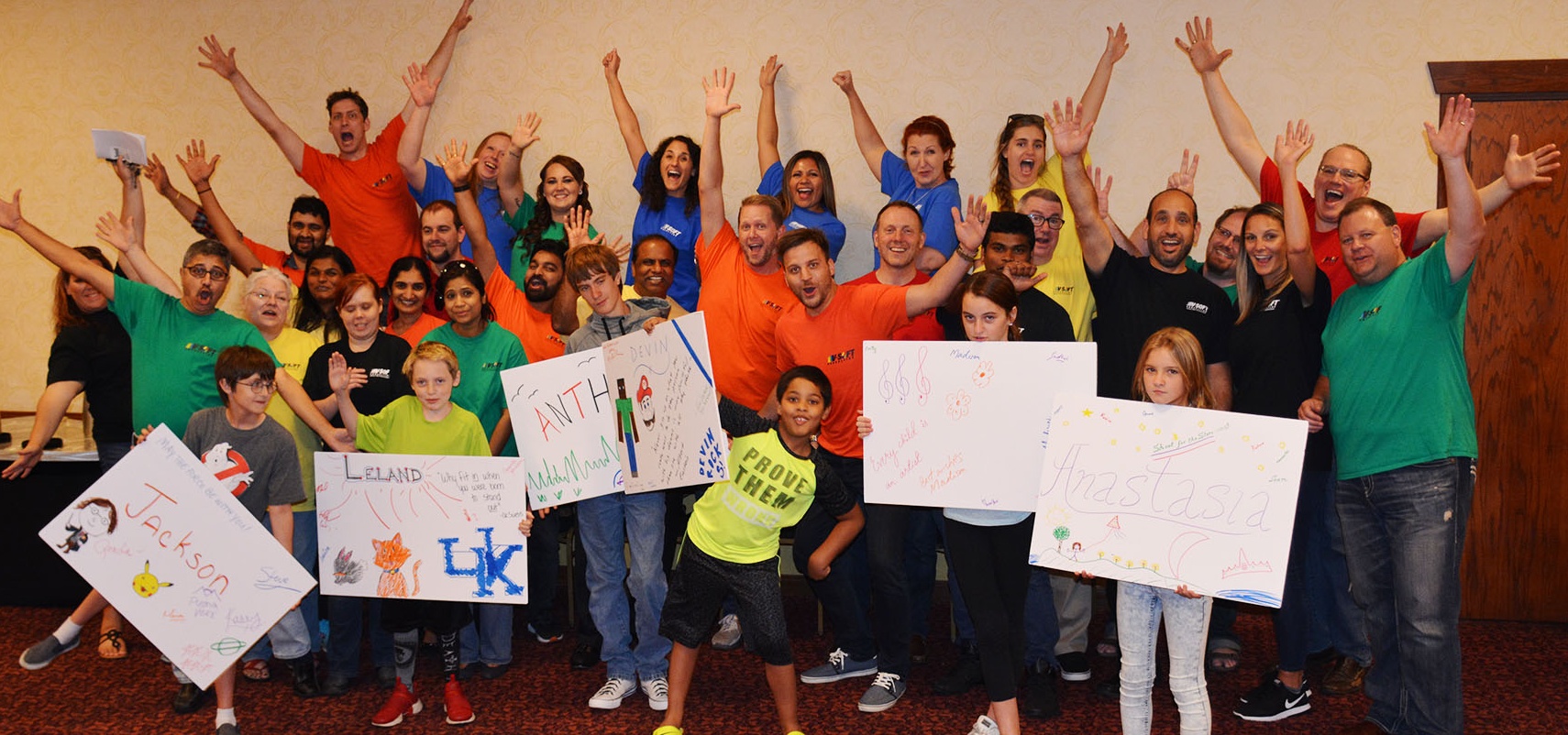 Deep Roots Take Time
While it is important to begin the process of merging the brands and operations it does take time to develop a strong cross membership of companies. The road can definitely get a bit bumpy but the truth is the sooner you begin merging the best of the people in the companies that join your business the more success and long term benefits to be gained.
"Together we are able to share resources, we are able to provide higher quality, volume, and advanced tech options for our clients. We are in an extremely tight IT market right now, clients who have never considered outsourcing projects or using off shore staffing are leveraging global talent pools and delighted that we are able to provide an expanded service offerings to solve their business problems."

This is from Sally Martin, former owner of an acquired company and is now heading our Midwest Market covering the Chicago and Toronto regions. Sally brings deep experience and compelling skill sets along with a devoted team that has V-Soft on the path to accelerated growth in these top tier markets.
---
About the Author – Purna Veer
Purna Veer is a nationally recognized entrepreneur and technology thought leader. As the founder and President of V-Soft Consulting, Purna has led the company from its humble beginnings to over 1,200+ global employees and is recognized as a leader in the field of IT services. Learn more in his President's Corner here or connect with Purna on LinkedIn.