I had the distinct pleasure of attending the 25th annual YMCA Mayor's Thanksgiving Breakfast this past Tuesday and it really helped me reflect on this year's past blessings. It was great to catch up with my fellow board members and staff of YMCA that work so hard to service the community. I wanted to share with you what this inspired in me and some of the key takeaways from the many dignitaries I was fortunate to meet with and heard speak.
Blessings Are Part of Our Past, Present, and Future
Looking back on the passing year's blessings has once again made me realize the importance of appreciating what you have. In my personal experience the law of attraction is so real – the more you thank, the more you're given. As we celebrate Thanksgiving day, a day where people get together and give their thanks for the harvest of the year, as an entrepreneur, this got me thinking: what's my 'harvest' and what am I grateful/thankful for?
This great community of Louisville, Kentucky that I live within.
I am grateful for friends and family.
Other entrepreneurs I came in touch with are often the nicest most genuine people I've ever met.
Charitable organizations that I touched along with the help of V-Soft family strike a chord in my heart and I am very thankful for them. (Like the below 'selfie' I was thankful to be in this month when we delivered a check for the Brave Hearts organization of Kosair Children's Hospital)
I believe the most prolific blessings of our lives are not behind us, but are yet to come.
Thankful for Being an Entrepreneur
Despite what the magazines say or the movies lead us to believe being an entrepreneur can often be a solo adventure. Late nights, flying around the country when others are home safe with those they love, and often being subject to other people's opinions before they even meet you can make the life of an entrepreneur a challenge.
But being an Entrepreneur cannot be a solo endeavor. For I know my success is not about me, but those whom I work with every day. Our amazing clients, those dedicated employees, and partners that together we help solve the problems of business and technology for America's business leaders.
I am thankful that I understand you will always need people to help along the way. This allows me to realize I can't do everything all the time and it's for these people in my daily life I'm grateful every day for.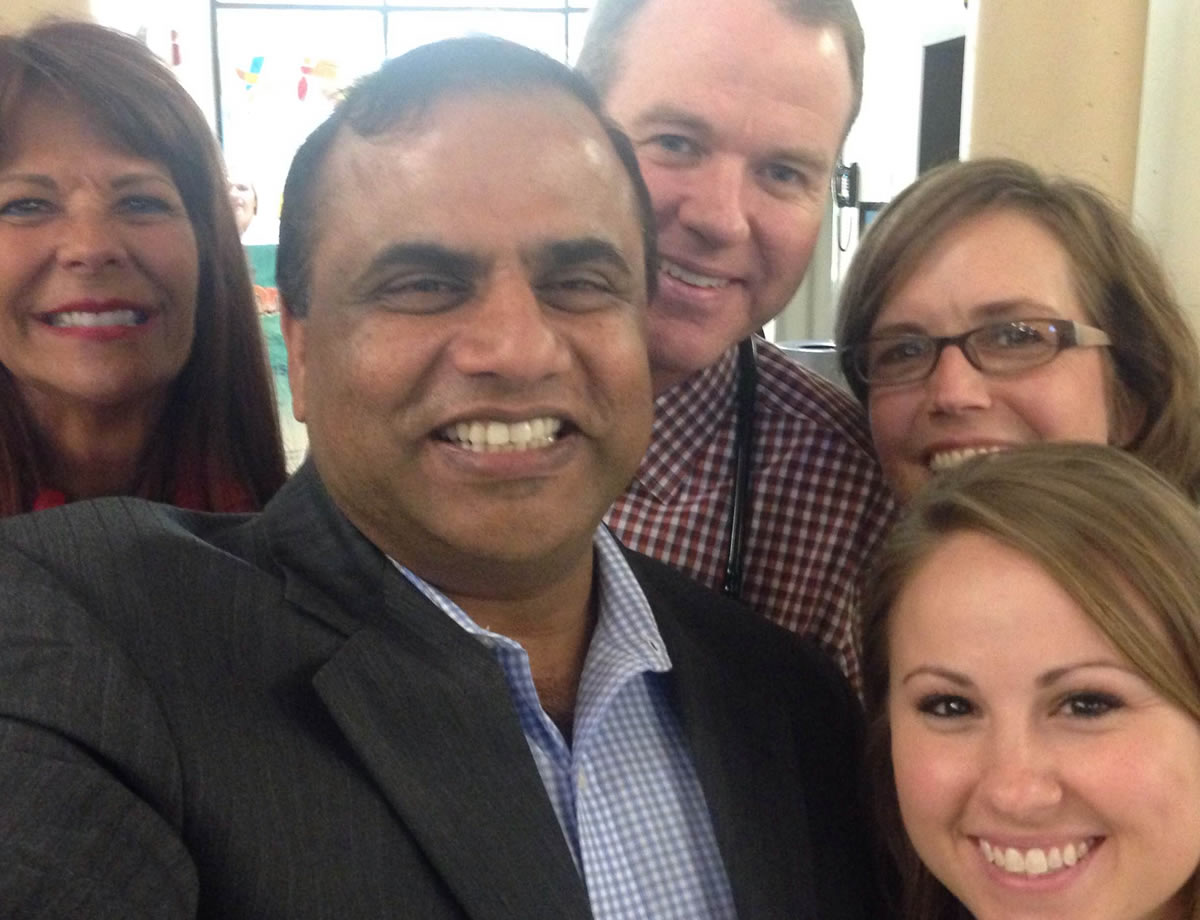 Thankful for Louisville
What a great event this year's Mayor's Breakfast was enjoying the generous and professional luminary Dawne Gee (Wave 3 news anchorwoman). Our venerable Congressman John Yarmuth received the 2015 YMCA Spirit of Louisville Award at the event and our distinguished Mayor Greg Fischer spoke about being thankful highlighting Louisville's status as a global leader in compassion.
Especially a nice treat was to hear former Kentucky Governor John Y. Brown reflect on his past in business endeavors. This 55th Governor of the Commonwealth spoke of past business successes, those leaders making a difference in Louisville today, and a look to the future. Here're some highlights of what Mr. Brown and all of us can consider being thankful for this holiday season in Louisville:
Yum! Brands (side note John Y. bought KFC from Sanders which was the beginnings of Yum!)
Yum! Is an amazing community member that supports the Yum! Center
The Kentucky Derby Festival is likely one of the best run organizations in the country
Kent Taylor started world renowned success in "Texas Road House"
John Schnatter – Started Papa Johns and is major benefactor to Louisville.
UPS continues to grow in Louisville bringing jobs and feeding industry.
Ford Motor Company Louisville is home to the most profitable truck plant in the world at the Kentucky Truck Plant (a.k.a. KTP)
Modern healthcare innovators like Kindred Healthcare & Rescare Inc. to name just a couple.
The world recognized Ali Center where we're challenged to 'Be Great"
David Jones Sr.'s vision of making 21st Century parks in Louisville parks a national leader.
George Fischer (Father of Mayor Greg Fischer), a successful local serial entrepreneur.
Mayor Greg Fischer recognized Number 1 public official in the country
Our new bridges will transform our transportation landscape and propel Louisville as a leader in innovation.
The Idea Festival is a magnet for digital business that grows more every year.
Being an entrepreneur, you can be dysfunctional and disruptive. We don't like politics. We like the freedom to bring change and to better our community and those around us.Lots of entrepreneurs make the changes possible to propel Louisville as a continually improving community for those that have always been home and for every transplant that quickly becomes Louisville family.
The future of Louisville is very bright and I'm thankful to be a part of it. I wish every single person in Louisville a very special Happy Thanksgiving and a personal "Thank You" for we all together every day make Louisville an amazing place to live and work.
---
About the Author – Purna Veer
Purna Veer is a nationally recognized entrepreneur and technology thought leader. As the founder and President of V-Soft Consulting, Purna has led the company from its humble beginnings to over 1,200+ global employees and is recognized as a leader in the field of IT services. Learn more in his President's Corner here or connect with Purna on LinkedIn.