August 14, 2023
LOUISVILLE, KENTUCKY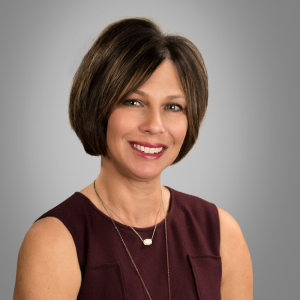 V-Soft Consulting is pleased to welcome the newest addition to its team Stacie Stivers. Stacie has joined the company as the newest Business Development Manager for the Louisville market. Stacie brings with her a wealth of experience in business development, relationship management, and strategic growth.
As a Business Development Manager, Stacie will identify and develop new business opportunities and drive revenue growth by working closely with V-Soft clients to understand their unique needs and challenges. Her expertise in understanding client needs and aligning them with the company's solutions will be invaluable in ensuring V-Soft Consulting continues to deliver innovative solutions to its client's digital needs.
Before joining V-Soft, Stacie worked as a Business Performance Advisor, working with small to mid-sized businesses to help them improve efficiencies, reduce risk, and contain cost in ALL areas surrounding HR. With her proven track record of fostering strong client relationships, she will be instrumental in driving revenue growth for V-Soft Consulting.
"We are excited for Stacie to join our team as a Business Development Manager for our Louisville Market," said Steve Smith, Market Leader – Louisville at V-Soft Consulting. "Stacie's passion for helping businesses succeed and thrive will undoubtedly contribute to our continued success in delivering cutting-edge IT solutions and services to our clients." 
V-Soft Consulting is excited to welcome Stacie to the team and is confident that her leadership will play a crucial role strengthening its mission to empower businesses with transformative technology solutions to its clients
###
About V-Soft Consulting 
V-Soft Consulting, headquartered in Louisville, KY is a global corporation offering IT staffing, digital transformation, and technology infrastructure services with offices throughout the United States, India, and Canada. Trusted to serve businesses since 1997, V-Soft brings compelling value to enterprises around the globe through innovative solutions, hybrid sourcing, and industry-leading agile practices.
###
Media Contacts
Kristi Moad, Director of Marketing, kmoad@vsoftconsulting.com, direct (502) 242-1670 
Freya Stevenson, Marketing Coordinator, fstevenson@vosftconsulting.com. direct (502) 515-6611