July 24, 2023
LOUISVILLE, KENTUCKY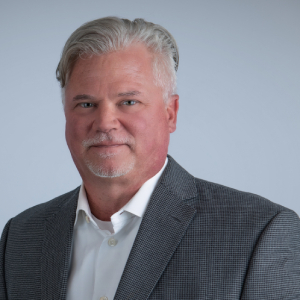 V-Soft Consulting is pleased to announce Chris Laux as V-Soft's Digital Solutions Sales Executive. Chris will be leading the company's digital solutions sales efforts, driving business growth, along with building strong client relationships.
Chris brings with him 20 years of experience in national and regional market expansion in the technology industry. Prior to joining V-Soft, Chris has held positions at SaaS startups and leading global enterprises selling Software and Service solutions. He has been successful at building agreements between cross-functioning teams to drive revenue growth, enhancing customer satisfaction, along with ensuring operational excellence.
As the Digital Solutions Sales Executive at V-Soft, Chris will be responsible for identifying new business opportunities, fostering relationships, and providing solutions tailored to addressing the challenges faced by V-Soft clients. His focus on understanding the unique needs of clients and aligning the right solutions to address their challenges will reinforce V-Soft Consulting's position as a trusted technology partner.
"Chris is an integral addition to our sales leadership team," said Tammy Simonetti, Vice President of Digital Solutions at V-Soft Consulting. "His proven track record in delivering digital solutions that empower businesses to thrive in a fast-paced digital landscape makes him the ideal candidate for this critical role. We are confident that Chris will drive the growth of our digital solutions portfolio and help our clients achieve new levels of success."
With Chris as Digital Solutions Sales Executive, V-Soft Consulting will strengthen its presence in the digital solutions market and further support their position as a leader in the IT industry. With his expertise, Chris is poised to make significant contributions to the company's growth and success.
###
About V-Soft Consulting 
V-Soft Consulting, headquartered in Louisville, KY is a global corporation offering IT staffing, digital transformation, and technology infrastructure services with offices throughout the United States, India, and Canada. Trusted to serve businesses since 1997, V-Soft brings compelling value to enterprises around the globe through innovative solutions, hybrid sourcing, and industry-leading agile practices.
###
Media Contacts
Kristi Moad, Director of Marketing, kmoad@vsoftconsulting.com, direct (502) 242-1670 
Freya Stevenson, Marketing Coordinator, fstevenson@vosftconsulting.com. direct (502) 515-6611