PROVEN EXPERTISE
With a history of successful app design and development rollouts, V-Soft utilizes the latest in technologies and methodologies available. V-Soft's app development process collects and translates business requirements into innovative technology solutions.
WHY V-SOFT?
V-Soft has global sources of expertise with locations in the U.S. and India. You enjoy the benefit of on-site project management, trusted work flow processes and cost effective resources. The result is that you get mobile app development on time, under budget, and beyond expectations.
Get a follow up to learn how Mobile Apps can transform your business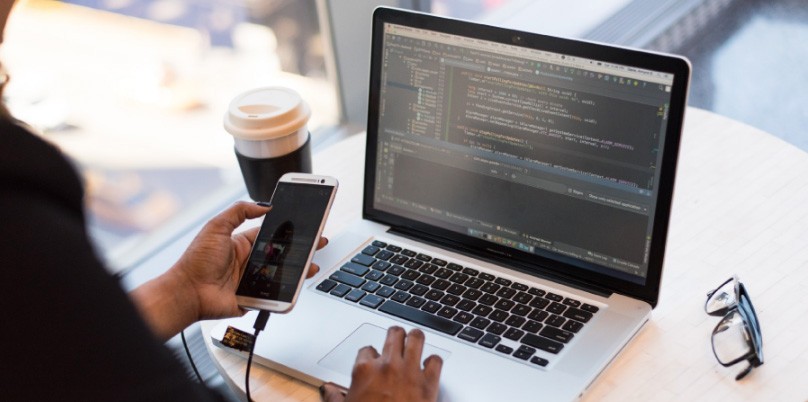 EXPERTISE
Every app we develop is a signature of you and your trusted V-Soft team. The fundamental pillars illustrated below are how every app is built to ensure complete customer satisfaction before, during, and after delivery.
Scalability & Reliability for today, tomorrow, and the future
Performance for optimal CPU utilization, specified response time, and throughput rates
Security with the most advanced global security standards/regulations, authentication and encryption
Portability designed in to be adaptable and installable across devices irrespective of hardware or software
Mobile Development Retainer Team
Your budget doesn't have to limit your ability to develop critical mobile apps and services for your business. By outsourcing your mobile development projects to V-Soft's experienced Retainer Team, you'll get beautiful, high functioning mobile apps and support at an affordable monthly rate. Learn more about V-Soft Retainer Teams.
V-SOFT'S MOBILE APP DEVELOPMENT
Hybrid sourcing model for all budgets
Local project management
Full transparency and real-time communication
Leading technology
Development Tools
Web-based
HTML5
PhoneGap
Cordova
AngularJS
Bootstrap
Ionic Framework