 V-SOFT'S COVID-19 RESPONSE
V-Soft Consulting remains open for business. Although most of our employees have transitioned to work from home, we expect to slowly move back to physical office locations in the coming months. It's our number one priority to keep our employees, partners and clients safe during the Coronavirus Pandemic. V-Soft is following local, state and federal guidelines in real time.
Following Government Guidelines
The V-Soft team is closely monitoring guidelines across territories in which our offices are located and making sure to adapt and follow recommendations in real time, including those from the CDC.
Internal HR Portal
The V-Soft Human Resources team works to keep V-Soft employees and consultants updated on the latest COVID-19 policies. More information can be found within the HR Portal (for V-Soft internal employees only).
LEADERSHIP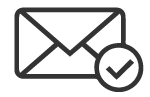 V-Soft's COVID Taskforce, comprised of operational and executive leadership, collaborates many times weekly and provides updates to employees through consistent communications. To learn more, visit President Purna Veer's recent President's Corner post here.
Active Measures
In an effort to combat this virus, we are asking all vendors, partners, and employees to adhere to best practices for overall health and well-being. V-Soft employees who return to office locations must take the following actions in order to keep our community and each other safe.

STAY HOME
Employees who are sick or have symptoms must stay home or go home.

WASH HANDS
Employees must be vigilant about washing hands with soap and water regularly to avoid the spread of germs. Hand sanitizer will be located throughout all offices.

WEAR A MASK
Employees must wear a cloth mask in all of our office locations whenever a 6 foot distance can't be maintained to reduce transmission. V-Soft will provide office employees cloth masks. Employees are encouraged to wear gloves.

SOCIAL DISTANCING
To reduce the potential of spreading the virus, employees must adhere to social distancing. The CDC recommends maintaining a physical distance of 6 feet from each other to reduce the transmission of COVID-19. When returning to work or meeting with visitors, handshaking, hugs, and high‐5's should not take place.

SELF-CERTIFICATION
Prior to starting work, employees will be required to self-certify that they have no signs of a fever, cough, trouble breathing, have had no contact with individuals diagnosed with COVID-19, or have not been asked to self-isolate by their doctor or public health official.

CHECK TEMPERATURE
Employees will be required to go through mandatory temperature screenings daily prior to starting work.

CLEANING AND SANITIZING
Offices will be cleaned daily and common areas will be cleaned frequently throughout the day. Employees are required to sanitize their work areas before and after use.

COMMON AREAS
Appliances such as the watercooler, coffee machine, refrigerator, and microwave can only be used by a limited number of employees at a time. Appliances must be wiped down before and after use.

VIDEO CALL WHEN POSSIBLE
Employees will continue to limit in-person meetings and should conduct meetings with colleagues, clients or partners via phone or video conference whenever possible.

VISTORS
All visitors must follow the V-Soft requirements according to COVID-19 guidelines, including self-certification, temperature screening, and wearing a face mask.

SUSPEND BUSINESS TRAVEL
All business travel has been suspended until further notice. Client and office visits will be conducted via conference or video calls.
Other measures include improving office ventilation by keeping doors and window open.
RELATED ARTICLES