July 10, 2023
LOUISVILLE, KENTUCKY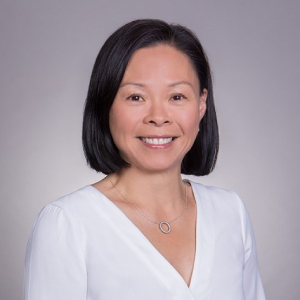 V-Soft Consulting is pleased to announce Valerie Fallon as V-Soft's Senior Digital Solutions Strategist. Valerie brings a wealth of experience and expertise in driving digital transformation and helping V-Soft's clients achieve their business goals.
Valerie has over 20 years of experience in the digital solutions industry. Before joining V-Soft, Valerie was a Practice Director, where she played a key role in the IT infrastructure services. She successfully led sales strategies and developed strategic partner relationships to foster business growth, along with executing Go to Market strategies.
As the Senior Digital Solutions Strategist at V-Soft, Valerie will lead efforts to help V-Soft clients modernize their operations, enhance productivity, and streamline processes through digital transformation. Her strategic vision and deep knowledge of the industry's best practices will encourage V-Soft's clients to leverage the latest technologies, allowing them to stay competitive. Her insights and guidance will prove instrumental in addressing and providing solutions to address the unique challenges faced by each client.
"We are thrilled to have Valerie join our team as the Senior Digital Solutions Strategist," said Tammy Simonetti, Vice President of Digital Solutions at V-Soft Consulting. "Her extensive experience and expertise in sales strategy, coupled with her strong leadership skills, make her the perfect fit for this role. We believe Valerie's presence will greatly contribute to our mission of empowering organizations through digital transformation, and we look forward to the remarkable accomplishments she will achieve here at V-Soft."
With Valerie on board as Senior Digital Solutions Strategist, V-Soft Consulting continues to position itself as a trusted partner for businesses seeking comprehensive digital solutions.
###
About V-Soft Consulting 
V-Soft Consulting, headquartered in Louisville, KY is a global corporation offering IT staffing, digital transformation, and technology infrastructure services with offices throughout the United States, India, and Canada. Trusted to serve businesses since 1997, V-Soft brings compelling value to enterprises around the globe through innovative solutions, hybrid sourcing, and industry-leading agile practices.
###
Media Contacts
Kristi Moad, Director of Marketing, kmoad@vsoftconsulting.com, direct (502) 242-1670 
Freya Stevenson, Marketing Coordinator, fstevenson@vosftconsulting.com. direct (502) 515-6611