August 7, 2023
LOUISVILLE, KENTUCKY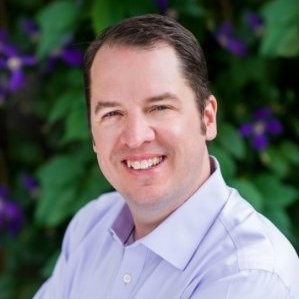 V-Soft Consulting is pleased to announce the newest addition to our team, Ben Corwin, who has joined the company as our Business Development Manager for the Denver market. Ben brings over a decade of experience in the Executive Recruiting and Staffing Industry, where he can provide a unique perspective in his new role.
Prior to joining V-Soft, Ben served in recruiting for manufacturing which included supply chain, operations, logistics, along with engineering. He then transitioned into the strategic sourcing & procurement position. He has played a pivotal role in the recruiting and staffing industry by delivering value to candidates as they evolve in their careers.
As the Business Development Manager for the Denver market, Ben will be responsible for building new client relationships, nurturing existing partnerships, and driving innovative solutions that meet V-Softs client's digital needs. His extensive experience in building meaningful connections and understanding clients' unique challenges align seamlessly with V-Soft Consulting's commitment to delivering tailored, transformative solutions that drive business success.
"Ben adds a new layer of strategic expertise to our team," stated Ryan Frazier, Regional Market Director at V-Soft Consulting. "His intrinsic ability to forge lasting partnerships positions him as an essential team member for our continued expansion. We are confident that Ben's insights will contribute significantly to our company's growth journey."
V-Soft Consulting is eager to embrace Ben's fresh perspective and strategic insights as he takes the reins as Business Development Manager.
###
About V-Soft Consulting 
V-Soft Consulting, headquartered in Louisville, KY is a global corporation offering IT staffing, digital transformation, and technology infrastructure services with offices throughout the United States, India, and Canada. Trusted to serve businesses since 1997, V-Soft brings compelling value to enterprises around the globe through innovative solutions, hybrid sourcing, and industry-leading agile practices.
###
Media Contacts
Kristi Moad, Director of Marketing, kmoad@vsoftconsulting.com, direct (502) 242-1670 
Freya Stevenson, Marketing Coordinator, fstevenson@vosftconsulting.com. direct (502) 515-6611